About Us
PMI Columbus is a full service real estate asset management company that provides professional property management and real estate brokerage services. Our specialty is Association Management. We provide residential property owners and associations with the highest quality property management services using state-of-the-art technology to keep them informed of how their investments are doing in real time, while providing tenants and owners of these properties real time access to maintenance requests and billing.
PMI Columbus is dedicated to providing our clients with excellent customer service by maximizing owner profitability while preserving their investment in real estate. At PMI Columbus, we make property management, manageable!
Our office is locally owned and independently operated. We are part of a larger franchise that has been perfecting and changing the property management industry for over 20 years. The experience PMI has gained worldwide… truly reflects within our service offerings on a local level.
The key to our success is not only providing prompt, friendly and professional services to our property owners and their tenants, homeowners and board members, but also understanding that your property is an important investment in your future as well as ours. We not only strive to increase the value of your asset over time, and strength of your community, but we also help you set the maximum rents possible so each month you grow in your investment.
Meet the Team
Having the support of a team that has over 30 years of property management experience, you can be assured that we understand the complexities of managing your assets.
Being owners and investors ourselves, we know you have made a decision to use us to protect your asset, generate income, and look out for your interests.
We treat YOU the way WE want to be treated! Whether your a Board Member, Property Owner, Investor or a Tenant, you know you will receive the most professional customer service around.
Owned and operated by PMI Columbus Metro LLC, with our real life and real estate experiences along with business degrees, sales experience, and service experience, we have created a formula for success maximized asset value. We are also affiliated with the real estate brokerage Carleton Realty, LLC.
How it all began
Having an entrepreneurial spirit and mind set, Bryan & Rochelle Smith looked for ways to become their own boss and find time to spend with family. After evaluation of many different industries and looking at their own investment properties, Bryan & Rochelle decided that property management was the way to go. They partnered with Property Management Inc. and started a franchise to specialize in Homeowner Associations (HOA) and Condo Owner Associations (COA). Property Management Inc. (PMI), had a great business model and team.
They were very excited to partner with and help build a successful business in Columbus, Ohio. PMI Corp has been in business since 2008 and has over 220 franchise locations as of 2018. Bryan & Rochelle saw a great business opportunity so they purchased the first PMI franchise in Ohio in 2011 it is conveniently located in Columbus/Westerville.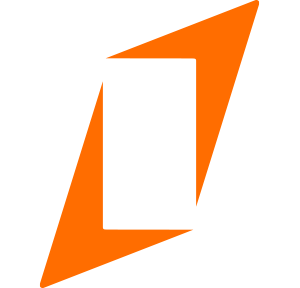 Rochelle Smith Franchise Owner, Director of Operations, Property Manager, Realtor
IREM Member & CBR Member
B.S.B Degree / M.S.A Degree
Rochelle was born and raised in Illinois. She obtained her Bachelors of Science in Business Management Degree from Eastern Illinois University in 2001. After graduation in 2001, Rochelle relocated to Columbus, Ohio. She began working with the Credit Bureau of Columbus from 2001-2003 in the automated credit application department. Looking to advance her career, in 2003 she decided to change fields.
From 2003 -2011 Rochelle worked very hard to build up her career by working for a large telecommunications company, being involved in the Leadership/Management Development Team, working as a Sales Agent, and working in Customer Service. Rochelle knows how to care for you and your asset. During this time, Rochelle and Bryan were married in 2007. Rochelle also continued her education and earned her Masters of Science in Administration – General Administration Degree from Central Michigan University in 2010.
Rochelle obtained her Real Estate Pre-License education at Hondros College. She is now a licensed Real Estate Sales Agent in the state of Ohio. She is also a member of the Institute of Real Estate Management, and the Columbus Board of Realtors which includes National Association of Realtors and Ohio Association of Realtors.
She is currently a real estate agent working under the brokerage supervision of Carleton Realty, LLC.
Rochelle has experience in sales, service, real estate, administration and management. Rochelle exemplifies the makings of an agent you want to partner with to maximize your experience in property management.
Let your next experience be with PMI Columbus!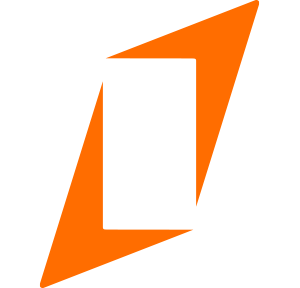 Bryan Smith Franchise Owner, Director of Networking and Marketing
Real Estate Investor
B.S.B Degree / M.S.A Degree
Bryan was born and raised in Columbus, Ohio. Bryan brings great knowledge and experience to PMI having a Sales and Entrepreneurial background. Bryan obtained his Bachelors of Science in Business Administration Degree from Franklin University in 1999. After graduation from 1999 -2001 he began working in banking and insurance. Bryan decided he needed a change so from 2001-2005 he began to work for a large telecommunications company to expand upon his career in Sales and Service.
In 2001, he joined the United States Army as a Reservist and is currently still serving. Rochelle and Bryan were married in 2007. During this time Bryan worked on furthering his education and earned his Masters of Science in Administration Degree from Central Michigan University in 2010.
Bryan is a proud veteran of the United States Army. He served a tour in Iraq during Operation Enduring Freedom from 2006-2007. Working nationwide with the Army to defend our country, combined with being an agent for companies like American National Insurance, and a career of over 10 years in sales and service; Bryan is exactly the man to handle networking and marketing. Bryan has been a consultant for many people making both professional and economic decisions. He is currently serving on Active Duty as a Plans Officer for the Department of the Army.
As a real estate investor himself, Bryan has had previous experience with having a management company care for many of his properties in which the company failed tremendously at financial reporting and property management. This experience is what drove Bryan and Rochelle to make the decision to purchase a property management franchise and make it a business that people can trust.
Let your next experience be with PMI Columbus!
Support team